Maranatha
House of Prayer
---
MARANATHA House of Prayer (MARANATHA) offers a sacred and welcoming space where people of Christian faith can renew and deepen their relationship with God through a variety of retreats, spiritual accompaniment and formation.
It is unique in its resource pool of local, regional and international Ignatian directors and formators who help the Jesuit-lay ministry in the promotion of the Spiritual Exercises.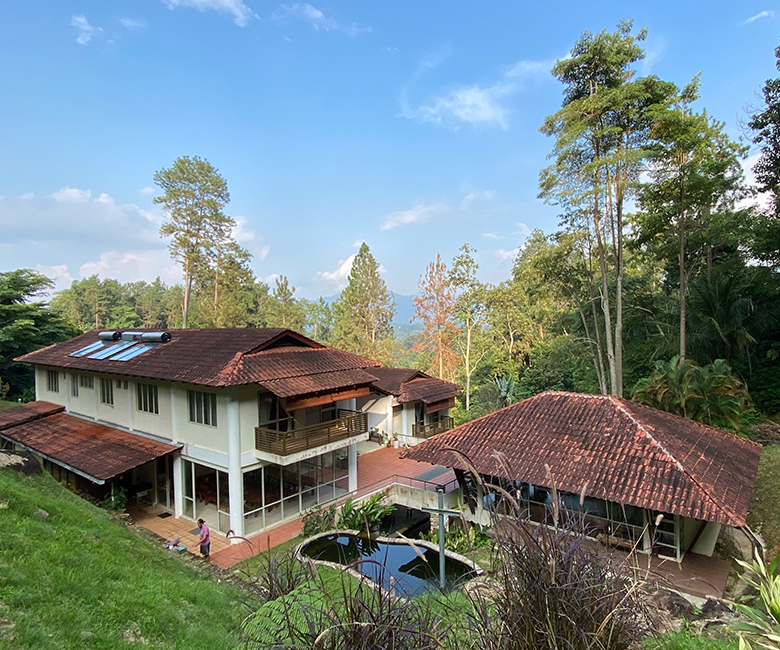 Vision Statement
---
MARANATHA caters to the spiritual needs of Catholics, and Christians of other denominations, in Malaysia and its neighbours, through retreats and spiritual directions.

Mission Statement
---
MARANATHA is a Jesuit-lay ministry committed to the promotion of Ignatian Spirituality based on the Spiritual Exercises of St. Ignatius of Loyola. Grounded in the Word of God and Catholic tradition, the Exercises invite us to open our minds and hearts to live the Gospel values and find God in all things.
About The Mission Statement
---
St. Ignatius of Loyola was a Spanish nobleman and soldier who fought fervently for king and country. While convalescing following a serious battle injury, he experienced a profound conversion, out of which he developed a way for personal spiritual growth. He wrote down these experiences, and his programme of prayer and reflection later came to be known as the "Spiritual Exercises".
These Spiritual Exercises use Scripture, meditation and contemplation to pray and discern how best to follow Christ and serve God. By making the Spiritual Exercises, we are led to a personal and intimate experience of God. Ignatian Spirituality fosters interior freedom and helps us to become more aware of how God is present in our daily lives and to choose Christ in our daily decisions.
In doing this, we take cognisance of faith that does justice and engage our Catholic tradition, while recognising our Asian roots and wisdom, other traditions and cultures.
Management Committee
---
MARANATHA House of Prayer (MARANATHA) is indeed blessed to be supported by committed lay volunteers who devotedly serve in the Management Committee to oversee the management and administration of the retreat centre. Through their efforts and contribution, the Committees have kept MARANATHA financially viable and stable so as to continue to make Ignatian retreats available through the years, since its inception.
It is a Jesuit–lay ministry committed to praise and reverence God, and offering the Spiritual Exercises of St Ignatius as a way of discovering ourselves and noticing the forces that block and prevent us from being in a loving relationship with God; and learning from Jesus in the gospels the compassionate mercy of God. The 450 year old Exercises continue today in liberating us from unloving, and transforming us to see God in all things, and to respond in loving ways.
The present Management Committee of MARANATHA is as follows :
Fr. Albert Tan, SJ
Director
Cordelia Lee
Committee Member
Pilarico Napatud
Committee Member
Susie Chai
Committee Member
Cecilia Chai
Committee Member